At onEdge, we're firm believers that our team is our greatest asset. Each member brings a unique blend of skills, experiences, and perspectives that drive our success. Today, we're thrilled to shine the spotlight on one of our brilliant engineers, Jules Gyssels.
A Lifelong Passion for Engineering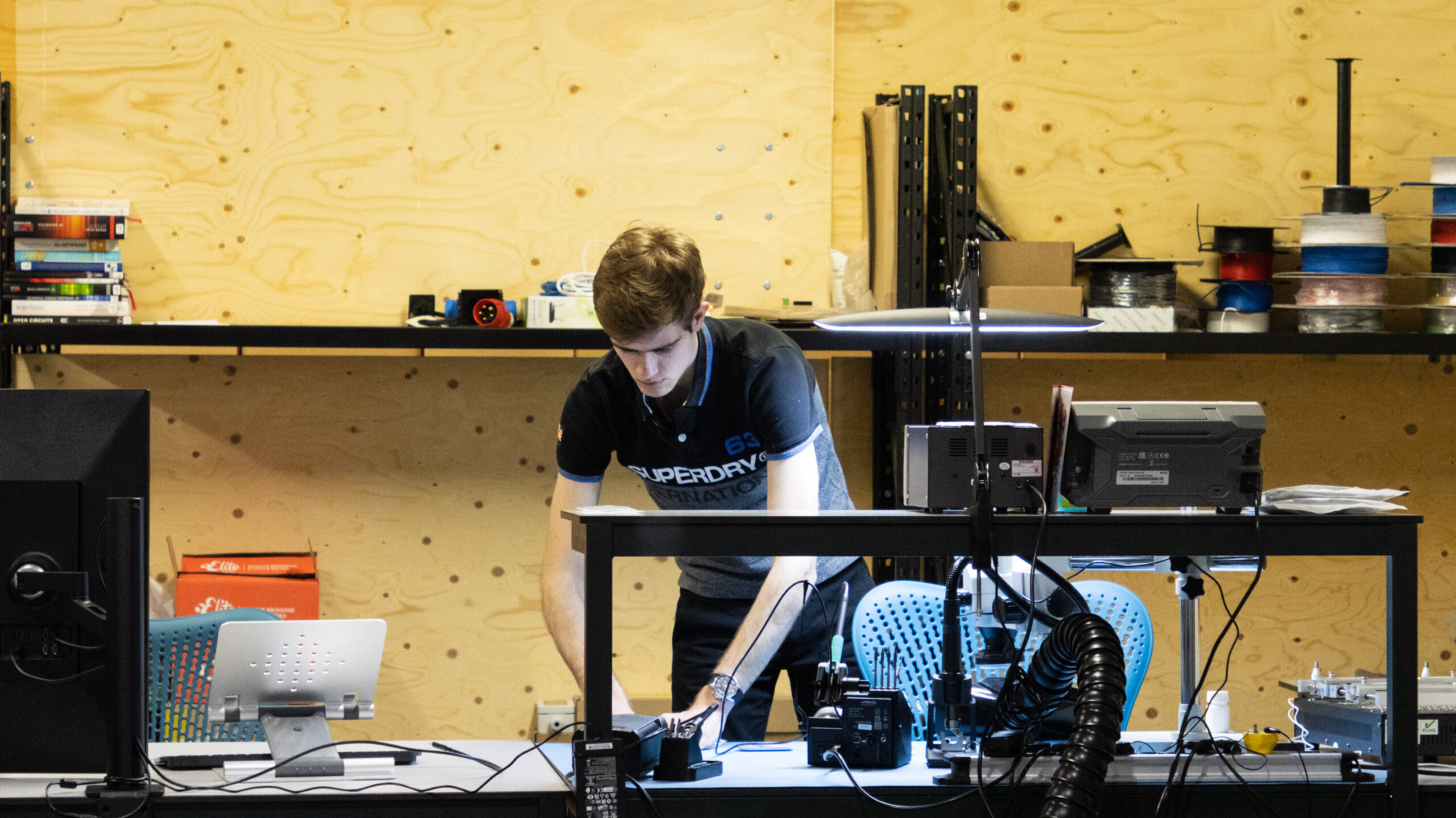 Jules standing at the soldering station
Jules' journey into the world of engineering began in his childhood. Fascinated by the mechanics of everyday objects, he would often
disassemble devices
to explore their inner workings. His parents would sometimes find their household appliances in pieces, much to their amusement (and occasional annoyance). This early curiosity sparked a passion for engineering that has only grown over the years. Today, Jules brings this same curiosity and passion to his work at onEdge, where he's constantly
exploring, learning,
and
innovating.
Mastering the Art of Custom Embedded Solutions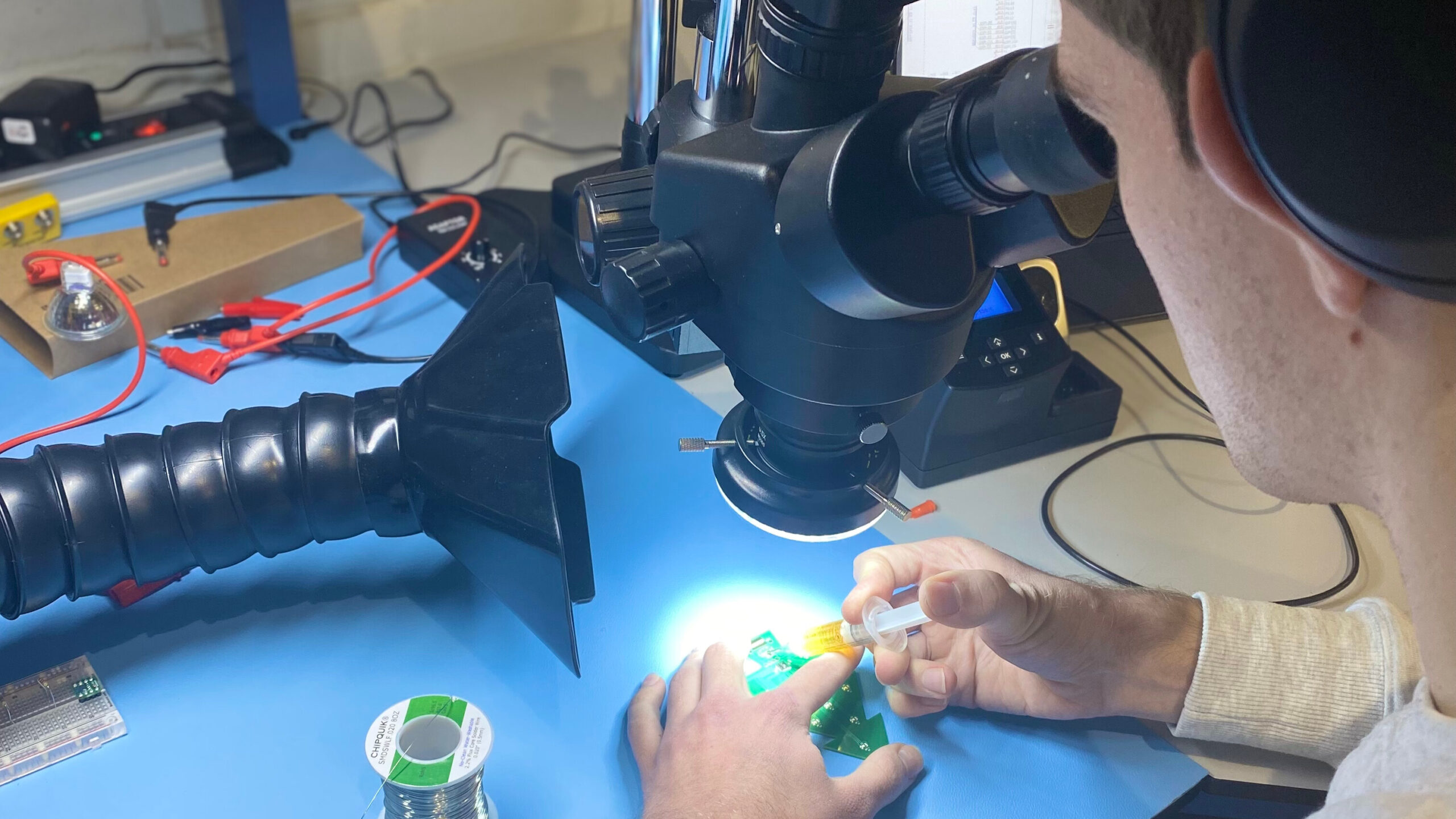 Jules preparing some Christmas trees
Jules' expertise in custom embedded solutions is instrumental in delivering top-notch, eco-friendly services to our clients. His knack for
problem-solving
and his meticulous
attention to detail
have led to many successful projects. One of his most memorable undertakings was designing Christmas trees that we gave out as gifts. This project, though seemingly simple, required a great deal of
creativity
and
precision.
The result was a set of beautifully crafted trees that were appreciated by all, including his grandmother who proudly displays her tree to this day!
Overcoming challenges with innovative problem-solving
Jules creating a innovative design
In the world of engineering, challenges are part of the job. Jules faced a significant challenge when tasked with designing an extreme low power H-bridge in discrete components to drive a motor. This project required
innovative problem-solving skills, persistence,
and a deep commitment to creating
efficient, eco-friendly solutions.
Despite the complexities, Jules successfully completed the project, further proving his capabilities as a top-tier engineer.
A balanced life: Beyond engineering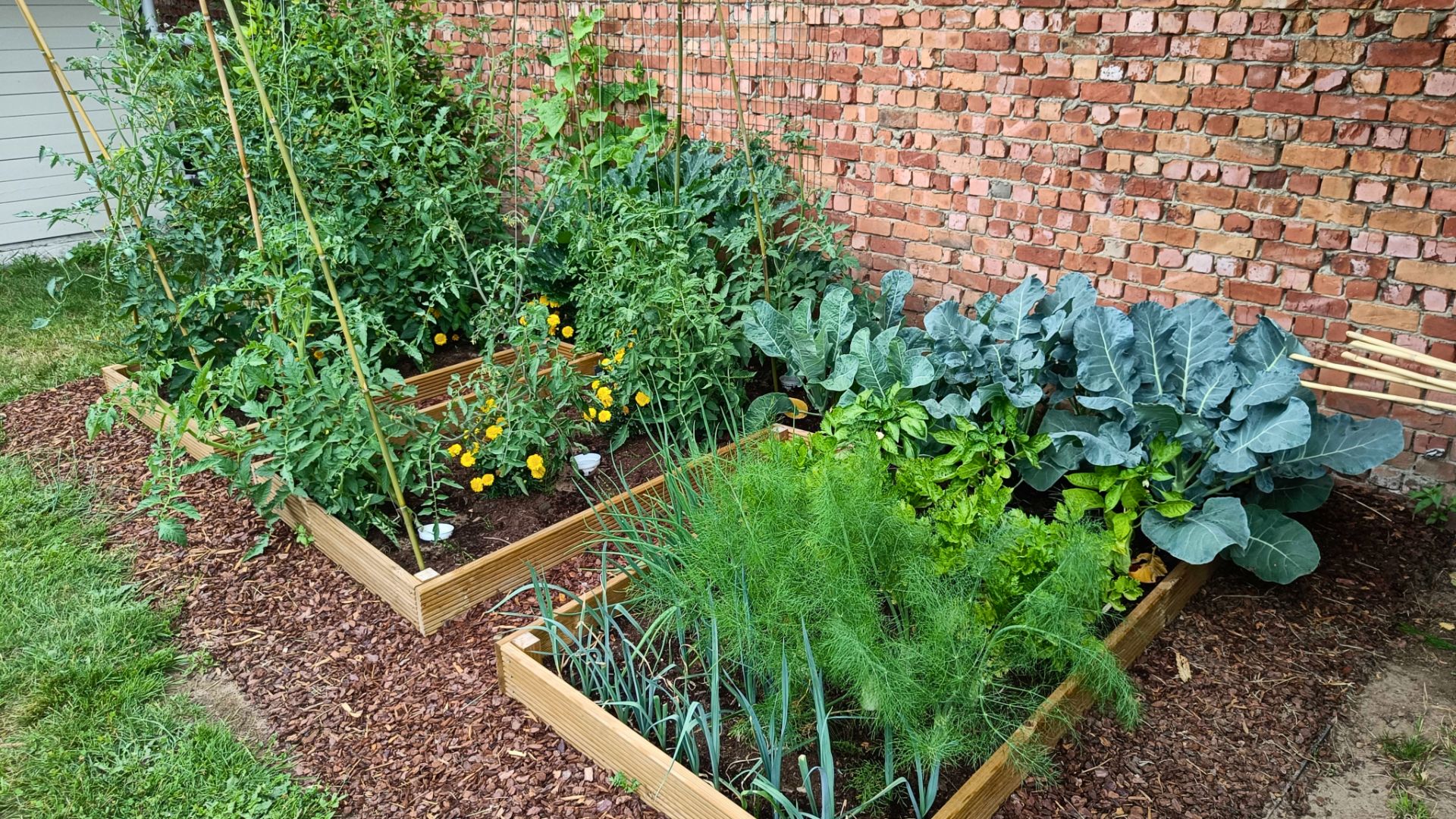 vegetable garden of Jules
While Jules is passionate about his work, he also understands the importance of maintaining a healthy
work-life balance.
When he's not solving complex engineering problems, Jules enjoys off-road cycling and doing various odd-jobs around the house. He also loves working in the garden, finding it a great way to unwind and connect with nature. His active lifestyle and hands-on approach extend beyond his work at onEdge, reflecting his versatile personality.
Envisioning the future of embedded systems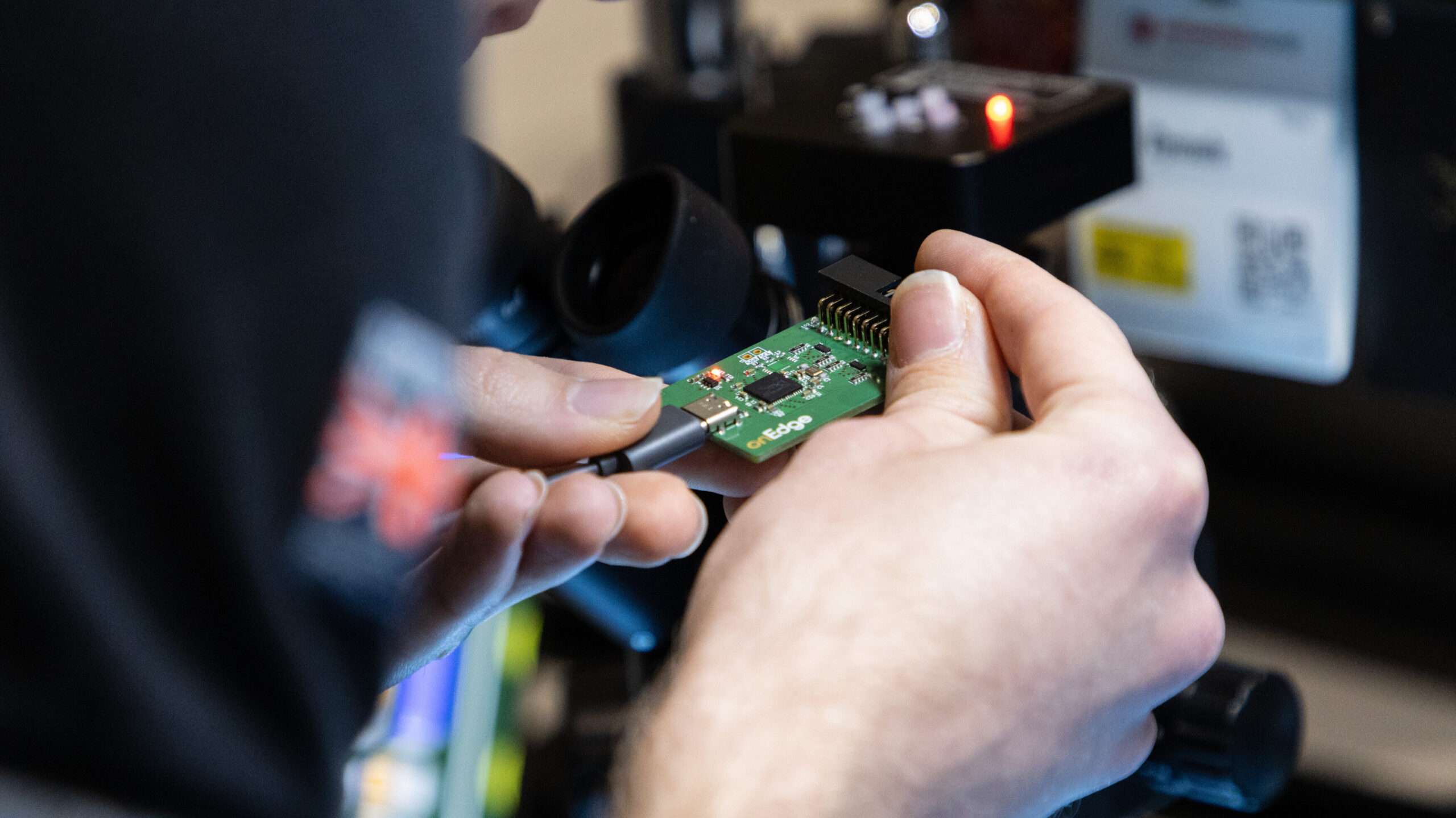 Jules holding a development tool that he designed
Jules envisions a future where devices continue to shrink in size, become more connected, and are often battery-powered. He believes that onEdge can contribute significantly to this future by creating
efficient, connected, and low-power solutions.
His vision aligns perfectly with our mission at onEdge, and we're excited to work towards this future together.
A valuable member of the onEdge team
We're incredibly proud to have Jules as part of our team at onEdge. His
dedication, expertise,
and
innovative thinking
continue to drive our success. His story is a testament to the power of passion and perseverance, and we're excited to see what he will achieve next. Stay tuned for more profiles of our amazing team members as we continue to celebrate the people behind our success! 🎉